From Marsa Matruh to the Siwa oases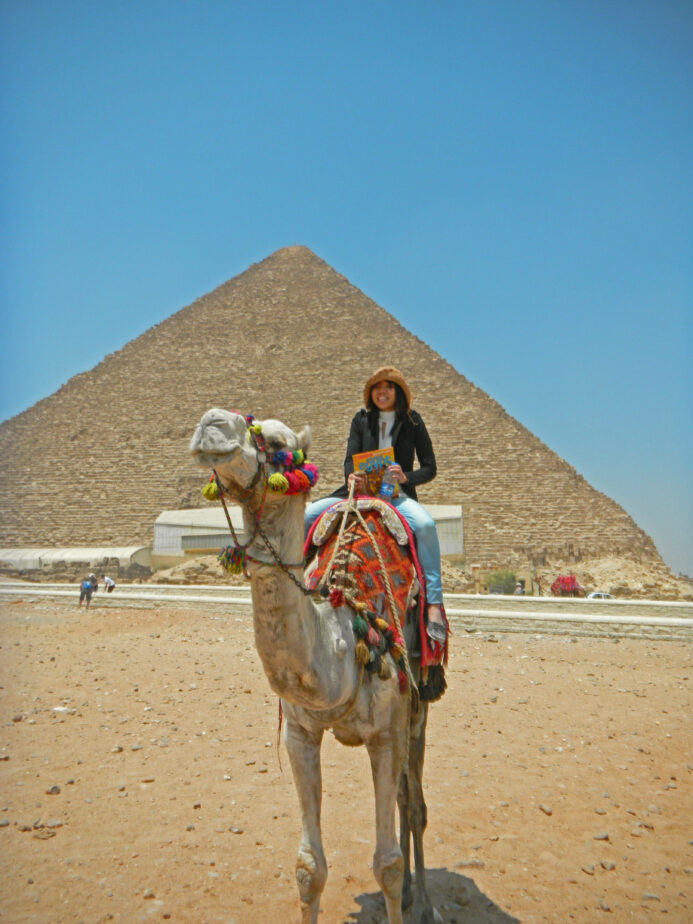 So far I've been to Egypt not less than five times! And why? Because all my girlfriends (and my wife, too!) wanted to see the pyramids! So, in 1988 I crossed the border from West Berlin to East Berlin and boarded a MALEV flight to Budapest with my then girlfriend Tueti. After a two-day stopover we continued to Cairo. It was the first time that I stayed in a half-decent room in Egypt's capital – at the Hotel Victoria. Before that I could only afford low-down dumps. Since I wanted to explore something new, we decided to make an excursion to the Siwa oases in the west of the country. In ancient times the city was famous (= rich) for its oracle and the Persian emperor Cambyses II, who controlled Egypt in the beginning of the 6th century B.C. desired those treasures. So he sent an army but somehow they must have lost their way because they never arrived. Ever since many people have tried to find traces of the poor devils – but to no avail. 
We needed a permit for this destination and in order to get it we went to the huge administration building Mugamma at Midan Tahrir in the centre of the city. During the 'Arab Spring' in 2010-2011 the square with the pedestrian bridge became world famous. We entered a dark hallway and felt like we had arrived in Kafka's castle. Should we really entrust our passports here? Better not … So we assigned a travel agency with the task and everything went smoothly. Once we had the permit, we set off. It was easy going until Marsah Matruh, and then we sat in the bus station. Waiting for the bus to Siwa which was supposed to arrive in half an hour. We waited not less than six! Whenever I asked the man in charge he reassured me that the bus would be there in a few minutes. After four hours I've had enough and in a fit of rage I punched against the wall of the bus station with my bare fist. It turned out to be made of plywood and a big hole gaped in it. "Ten bucks, please!" But believe me: it did me good and was worth every single cent! 
We had been enquiring about taxi prices for some time and after six hours and some haggling we boarded a taxi that cost us ten times the price of the bus ticket. But we were on our way! Finally! A little bit more than 300 km! Piece of cake! About halfway across the desert our car broke down in the middle of the night. No other car in sight. Then finally we saw the headlights of an approaching vehicle. It turned out to be our bus! But it didn't stop! The taxi driver told us that we'd have to wait for help until the morning. So we continued our journey by hitchhiking on a sheep truck and reached our destination in the middle of the night – just great!
The Siwa oases are very interesting. The majority of the inhabitants are Berbers (which are actually native to Northwest Africa) who speak Siwi. It is probably the easternmost branch of this language group. The oasis looks back on more than 3.500 years of history. Due to the extremely low rainfall, the old town was originally built entirely of adobe and salt bricks. I remember seeing a few weathered structures lying on top of a hill (see photo). In 1926, for once, it rained very heavily and all the splendour collapsed. Only one mosque was rebuilt, the rest fell into disrepair. Today the residents of the oasis live in brick houses. Siwa has mineral springs. Cleopatra's bath is the most famous among them and the last queen of Egypt is said to have spent some time here. There were some people lying in the dunes nearby, with only their heads sticking out of the sand. Supposed to be healthy … We met a surprising number of gay tourists there. Very soon we found out what had attracted them: In the oasis, marriages between men were just as legal as those between men and women until the 20th century. Well, unfortunately for them, those days are over and gay marriages are no longer allowed in Siwa.